Actor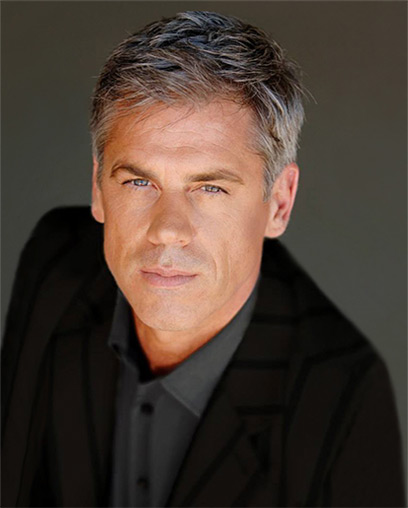 PETER MOCHRIE has enjoyed great success as one of Australia's leading Actors and his career spans over forty years.
His love of performing started at the age of 13 when he appeared in a play at Knox Grammar School, where he graduated in 1976.
In 1979, he received his first big break appearing in THE RESTLESS YEARS as Ric Moran. He played this role for two years and soon caught the attention of other TV Producers, appearing in SONS AND DAUGHTERS, BUTTERFLY ISLAND, NEIGHBORS, HOLIDAY ISLAND and Alex Buzo's ROOTED for the ABC. He also appeared in two movies, WINTER OF OUR DREAMS and JUST IN TIME.
In 1987, Peter was accepted into the National Institute of Dramatic Art (NIDA). After graduation, his success continued to grow with roles in shows such as HOME AND AWAY, BLUE HEELERS and G.P. He played John 'Knocker' Harrison in WATER RATS, the male lead Steve Hayden in MURDER CALL, Mr Kelman in The MIGHTY MORPHIN POWER RANGERS Movie, Michael Allen in FRAUDS and Rick Fontaine in the award winning children's series, CYBERGIRL.
Peter's love of theatre helped him co-found the Roar Theatre Company and for ten years he was a regular tutor at NIDA as well as appearing in plays such as SPINNING INTO BUTTER at the Ensemble and directing STUCK LOVE at the Newtown Theatre.
In July 2006 Peter accepted the offer to play Dr. Callum McKay on SHORTLAND STREET and moved to New Zealand where he remained for 6 years . He had previously travelled to Auckland three years earlier to film The STORY OF LUCILLE BALL for CBS and loved every minute of his time there. In 2010, Peter played Vernon Bramwell in the New Zealand film, PREDICAMENT, and Officer Eastwood in the Bollywood film, LOVE HAS NO LANGUAGE.
Peter is an accomplished Voice Over artist on both sides of the Tasman as well as more recently, Los Angeles. Upon returning to Australia in 2013, he appeared as Geoff Hadley in JANET KING for the ABC and started 2014 playing Fraser Collins in IN YOUR DREAMS for Southern Star. His role as Sam Dovinic in THE HEALTH & SAFETY OF ALL helped the film win the Silver Medal at the 2015 New York Festival.
Peter returned to the Ensemble Theatre in early 2016 to play Carl Kretzmer in David Williamson's JACK OF HEARTS and also had roles in BLUE MURDER:KILLER COP for Channel 7 and the BOND Mini Series for the Nine Network. He also reprised the role of Geoff Hadley in JANET KING for the ABC.
He is happily married to his wife Sally, and together they have a son, Cade.
His representation is SOPHIE JERMYN MANAGEMENT – Email: [email protected] / Phone: 9300 6100.