Public Speaking Coach Sydney

Peter graduated from the National Institute of Dramatic Art (NIDA) in 1989 and shortly thereafter became a regular tutor at the school. He has also taught for Faith Martin Casting, The Sydney Drama School, The Australian Institute of Performing Arts, McGrath Estate Agents, realestate.com.au, Stepps Marketing, Laing & Simmons, Raine & Horne, The Property Exchange, Richardson & Wrench, Noel Jones Real Estate, First National Real Estate, The Actors Centre Australia, NSW TAFE and The University of NSW.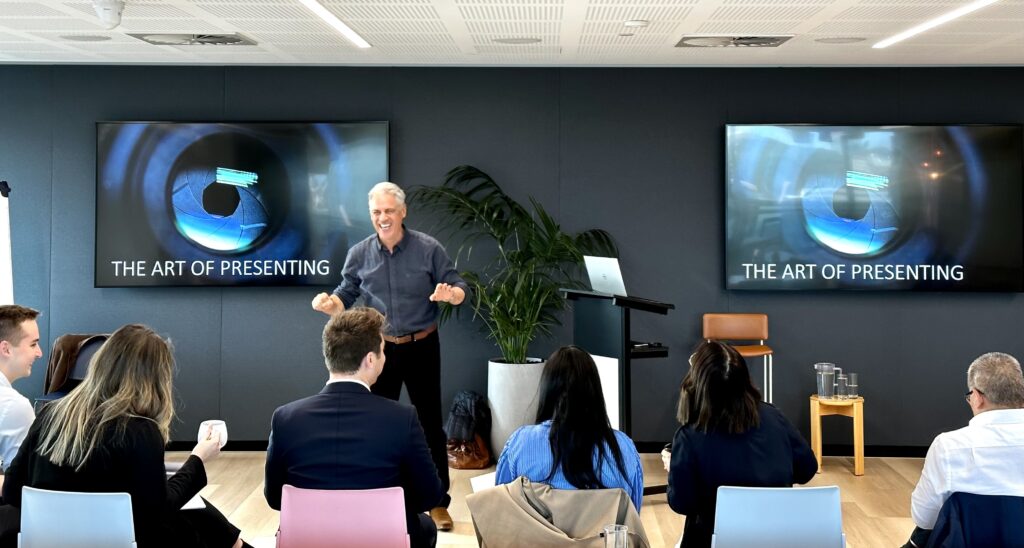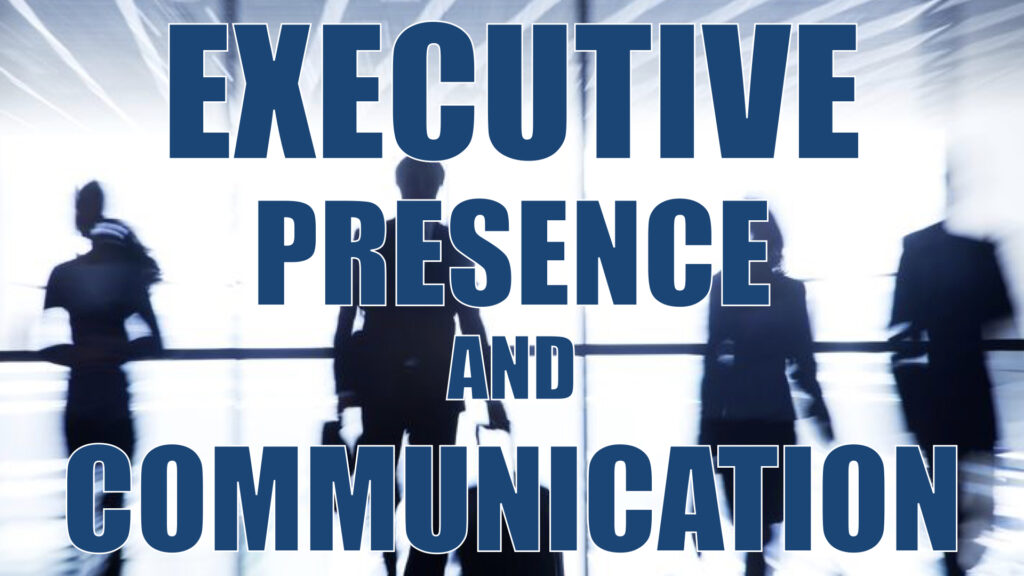 Peter's career has given him much insight into people's many unique and individual characteristics. It is with understanding, enthusiasm and energy that he shares his knowledge and engaging charisma throughout his work in order to coach and mentor assured confidence, inspiring public speaking and concise presenting skills.
From CEO's, business employees, students and artists wishing to present their work in ever competitive conditions, Peter teaches, guides and directs to achieve the greatest potential and covers a broad spectrum of platforms.
Peter is a fully qualified Teacher and has a Certificate IV in Training and Assessment and over 30 years industry experience.
Peter has been helping corporations and individuals reach their goals by inspiring them to overcome fears of performance, public speaking, storytelling and improve presentation skills with exceptional results.
Improve your Presenting Skills
The Art of Presenting Workshop includes improving clarity and tone of voice through improved awareness, concentration and correct breathing techniques.
He aids in the ability to speak with confidence, clear intention, projection, creativity and clearer connection with the recipient.
Peter also helps his clients improve their skills in regard to appraisals, writing scripts, minimising nerves, memory, everyday communication, anxiety and well-being.
Clients always feel they have gained enormous confidence and inspiration after attending his sessions.
How to improve your Interview Technique
Want to improve your Communication Skills?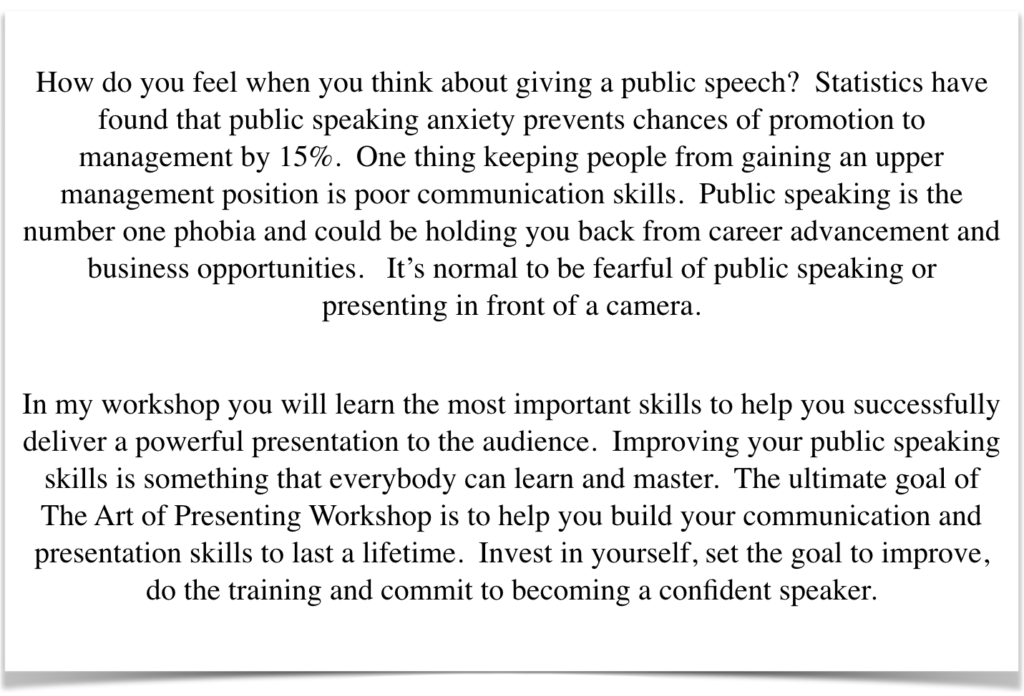 Want to become a TV Presenter or Newsreader using an Autocue?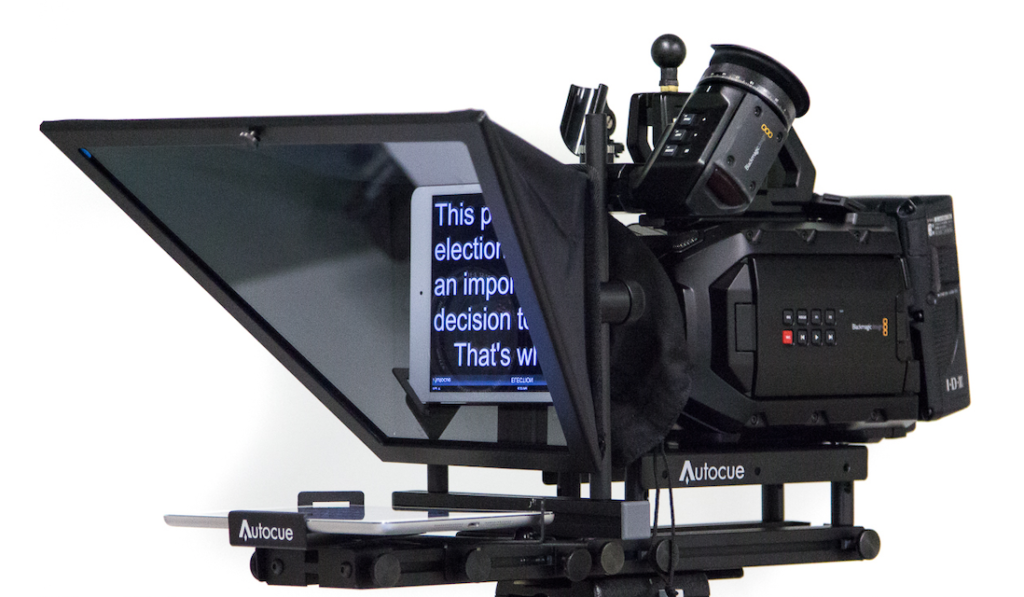 The Teleprompter – Autocue creates the illusion that the speaker has memorised a speech or is speaking spontaneously into the camera lens. Let me show you how as it isn't easy and it takes some time to master.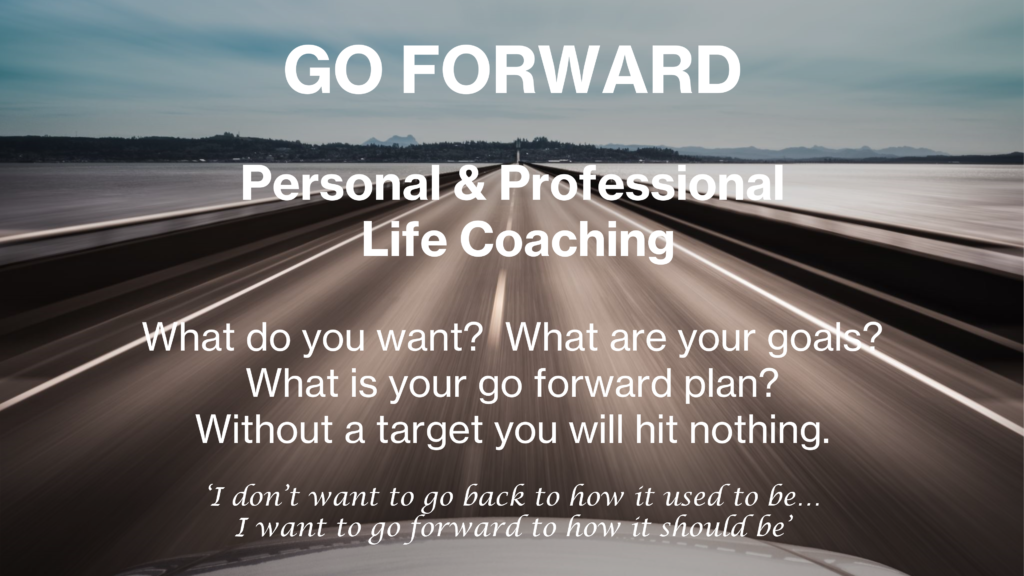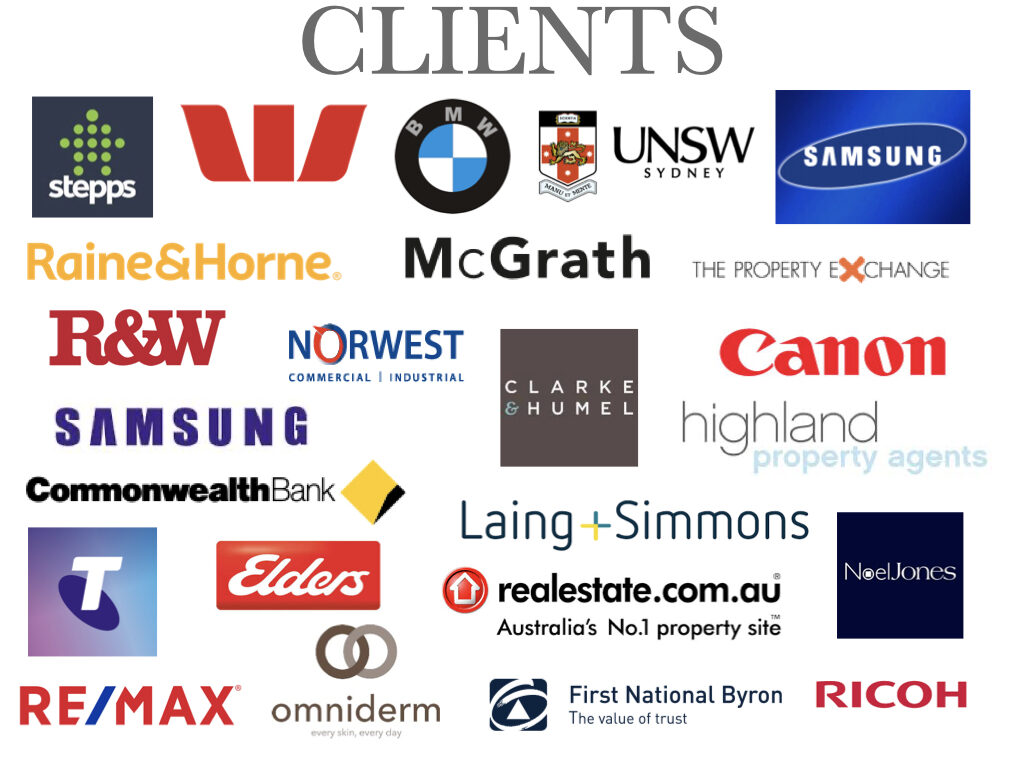 His clients have included Laura Tunstall, Tim Robards, Holly Brooke, Amar Vohra, Cherie Humel, Anna Heinrich, Michael Coombs, Ben Collier, Kimberley Crossman, Amy Maree Comber and Peter King.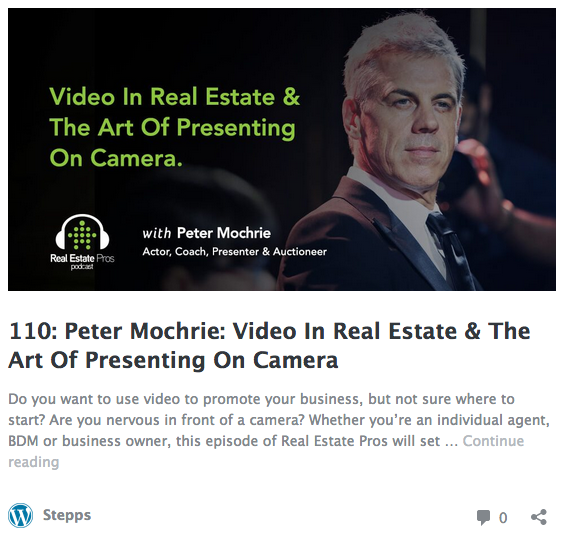 Need help with Presentation Skills & Speaking Training?
If you are one of the many people who need help with Presentation Skills, Corporate Speaking, Public Speaking, Body Language, suffer from performance anxiety, don't know what to say or how to articulate your message and become very nervous in front of an audience or a camera and wish to become a confident and compelling speaker, then Peter Mochrie's proven, expert one to one Speaking Training is for you.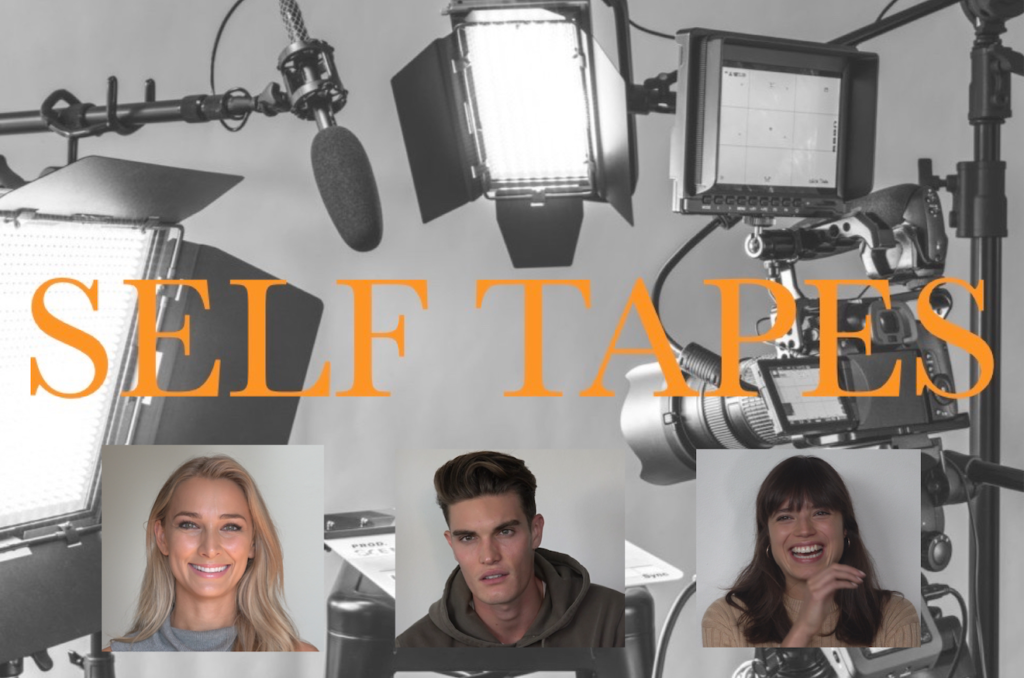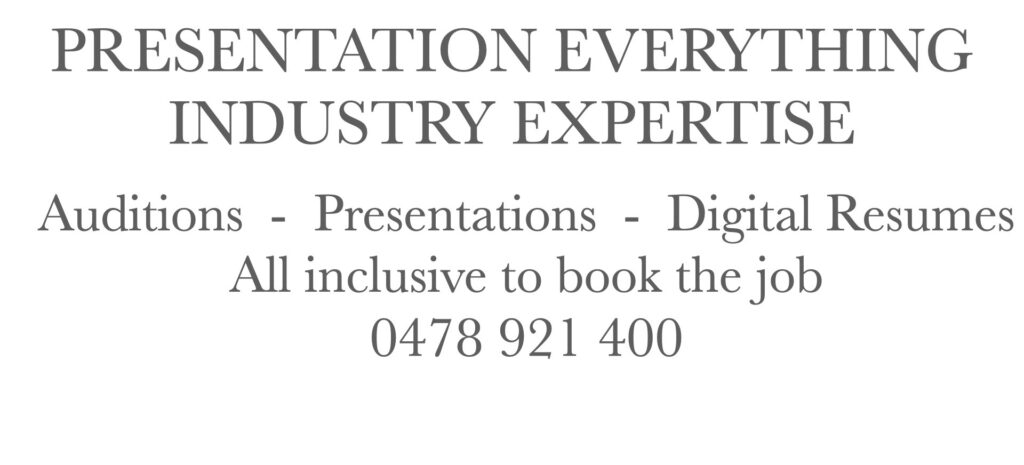 "Peter is a true professional and the master of his craft. I was fortunate enough to experience Peter's one and one tuition which has been life changing and by far the most rewarding training I've had in my life. Not only has my presenting skills in front of the camera improved but I now have finally gained self-confidence and belief to embrace the fears of public speaking and presenting which I never truly had prior to meeting Peter. Words cannot express how much Peter delivers as a mentor and teacher with decades of experience in the film and entertainment industry. I've experienced a dramatic difference week by week over a relatively short period of time with continuous improvement and higher level of confidence achieved thanks to Peter's training method, breathing techniques, voice projection tips, theory and practical exercises. The Art of Presenting course is a unique mix of psychology, practice and support that comes with Peter's genuine and authentic nature." VALERIA SIZOVA, Dancer, Model, Presenter
"I came to Peter with a fear for public speaking after I was requested to make a speech in the coming months. Peter gave me the skills and confidence I needed to reduce my anxiety, plan an amazing speech and execute without any issues. I highly recommend Peter for help tackling anxious feelings as well as learning how to keep the audience engaged and waiting on your every word." CHRIS ANDERSON
"To put it simply…this course is essential! Peter equips you with tools and techniques that give you full control over your body and voice. Whether you are presenting to a camera, a live audience or need help with nervousness, you're in the right place. Before learning Peter's techniques, I was very camera shy and had trouble talking straight "down the barrel" of the camera and would often get very nervous and forget my lines. Starting with breathing as a baseline, Peter taught me the techniques of how to engage with the audience and how to control my nervousness and deliver a confident, we'll structured presentation. I can't thank Peter and The Art of Presenting enough!". DANIEL WARREN
"Peter's advice and teachings have been a game changer for my media, video and presentation skills. Recently I had the opportunity to do a live interview with Channel Nine's Today Show. I calmly and confidently nailed the opportunity all thanks to Pete's coaching and training. In my opinion Peter is well worth the investment for anyone who wants to be confident and effective in front of the camera". PIERS VAN HAMBURG, Partner Di Jones Real Estate
"Peter is an extremely passionate, experienced and articulate presentation coach. He provides practical, relevant and useful tips and strategies to improving ones speech and presentation skills. Peter focuses on the 'whole-self' in order to assist one untap their potential and provides a safe environment in which to learn. His sessions are a mixture of theory and practical and wrapped up in Peter's warm, endearing and approachable personality". JOANNE ARANCIBIA, The Australian Federation of Travel Agents
"Peter is real, engaging, energetic and most importantly he helps people to communicate better in their private and professional life. Our team thoroughly enjoyed working with Peter and we look forward to working with him in the future". CHRIS HANLEY, Principal of First National Byron Bay
"During 2018 we had the pleasure of working with Peter Mochrie in a training program to provide my staff confidence and skills needed to work on camera. In current times, sales staff and corporate executives need to be able to deliver messages and presentations on camera. They need to be able to engage with their audience through the lens, which for the novice, can be quite daunting. Peter's training skills are well rehearsed and designed to bring even the shyest of people to the fore. All my staff took away with them a new confidence and many skills which they continue to talk about and use today. Peter's was by far the best course of the year". STEVE DICK, Director, Raine & Horne Commerical
"We engaged Peter to help us with improving our voice and presence when leading group sessions. Through a series of workshops Peter taught simple, practical skills in breathing and voice projection. This helped immensely in lifting energy levels, voice volume and personality in group contexts. It is amazing that simple techniques can have such a significant impact on the delivery of a message or presentation. It is now up to us, to continually practice these techniques until they become second nature. Thanks again Peter for sharing your experience and knowledge with us". CAMPBELL O'HARAE, Ricoh Australia
"In the world we are heading into, if you feel uncomfortable in front of the camera then you will behind the pace and your business will suffer for it. The Art of Presenting Workshop was an amazing experience and the feedback from our team was an overwhelming "Fantastic". Peter is a professional and born to teach this class". MATTHEW SCAFIDI, Noel Jones Mitcham
"When you start a TV presenting course, you don't expect for something like that to change you at a deeper, spiritual level. But that's exactly what happened when I started working with Peter. He's a gifted teacher who will show you so much more than how to just stare down the barrel of a camera. Almost any acting coach can do that. Peter challenges you to find your inner strength and discover who you really are in order to then project this confidently on screen or in front of a live audience I would encourage anyone looking to improve their acting or presentation skills to work with him. You will benefit immensely as both a professional and as a human being". DENNIS KIBIREV
"Peter instantly put me at ease and proceeded to work on what was holding me back. After only a few lessons, I found myself becoming extremely comfortable in front of the camera and difference to day one was remarkable. Peter's approach involved looking at my inner psyche and his spiritual take on life added a depth to his lessons that allowed me to find my true natural potential. Forever grateful and cannot recommend Peter enough". DEAN HOWCROFT
"When I made the decision to improve my on camera presence I asked my network who's the best media trainer and Peter came highly recommended. Peter's training works. I was inspired by Peter's philosophy and approach (not only is he a lot of fun to collaborate with!) his media training checks into a spiritual level, instilling an awareness which lets the true self shine. The camera doesn't lie and Peter uses that to his highly successful students' advantage". KELLEE CRUSE PR
"It was confronting and challenged some vulnerabilities in some of the team members while taking others out of their comfort zone. He is probably the most engaging facilitator the team have had the pleasure of working with". RAYE DAPOLITO
"In 7 years of being in this industry, this was by far the best training I have attended. I can relate what Peter spoke of to all parts of my life, not just the Real Estate industry". SAM BOTTARI
"There are good coaches that just coach people…and there are great coaches that know how to connect and really take people to another level. Peter Mochrie is definitely a great coach and I am very grateful I have had the opportunity to work with him. His care, experience and professionalism all come through in his training which has helped me develop as a person and as an agent". MICHAEL COOMBS, Senior Agent, McGrath Estate Agents
"In my capacity as Head of the NIDA Open Program and NIDA Corporate Performance it has been my absolute pleasure to employ Peter Mochrie these past ten years. Peter has demonstrated an outstanding aptitude in regards to dealing with people and demonstrates a caring attitude second to none". BARBARA WARREN, NIDA
…."never in a million years would I have thought I could have learned as much as I have about on camera presenting as I have from Peter Mochrie. His process helped me in increasing my confidence not only on camera but in all aspects of my life. I highly recommend Peter and his work". CHERIE OWEN, Belle Property
"I believed that I just did not have the gift of the gab when it came to public speaking. Peter's Media Training gave me the tools and belief to feel confident in front of the camera and has really helped me when I am interviewed at the races.This is Media Training at its finest and it will raise your profile significantly. I wish that I had done this course years ago." MICHAEL COSTA, New Breed Racing
"I have known Peter Mochrie for over 20 years. I taught him at NIDA when I was Head of Acting of the national School here in Sydney, and then had the pleasure to employ him with my Company, Actors Centre Australia, as a guest tutor and acting teacher. Peter is a gifted, unique, and devoted actor. I have seen him grow to a leading man and a recognized figure amongst the Australian population – his fine work as an actor and lead in many TV series has put him amongst the top in his field. His dedication and commitment to both the craft of acting and the job of the actor, has meant a rich and vibrant career spanning 29 years – an incredible achievement in itself. Peter is a man of his word and a true professional – the definition of which, for me, is a professional OTHER professionals want to work with. This reflects his deep care and respect with which he treats his career and all those he encounters within it. I have no hesitation whatsoever in recommending in the highest way this fine actor, gifted artist, and dedicated professional. I trust Peter will continue to bring creative achievement of the highest order to all he undertakes and makes a bold, vibrant and generous contribution to all and to the art form he loves so much." DEAN CAREY, Actors Centre Australia
"Until my retirement 2 years ago as one of Australia's leading and successful Theatrical Agents it was my pleasure to represent Peter Mochrie as his Agent. I followed his training at NIDA and after his graduation in 1989 a professional and personal relationship grew. This relationship covered every aspect of his career – contract negotiations with many of Australia's leading Producers of television and film. He has worked with many of this country's leading and respected actors including Hugo Weaving, Colin Friels and Judy Davis to name a few. He was also a sought after teacher and indeed taught at his alma mater NIDA, the highly acclaimed Actors Centre of Australia and The Australian Theatre for Young People. These teaching positions are highly sought after and are only granted to those of a high calibre with all-over skills. Over this period – long in an Industry that is not known for its loyalty factor Peter has become a personal friend and I have no hesitation in recommending him to you for any position in which he applies. He is a man of high character and would be an asset – in his chosen field wherever it should be." BARBARA LEANE
"I attended a Drama and Presentation Skills Workshop that Peter was providing at McGrath Estate Agents, in preparation for a Key-Note speech I had been asked to deliver at the Australian Residential Property Management Conference (ARPM) in August 2016. I attended the Workshop having minimal public speaking experience. The Workshop Peter ran was extremely engaging, entertaining and eye-opening. He was able to connect with each individual on a personal level and explained varying breathing and voice techniques with ease and professionalism. I knew that I needed to continue working with him in order to improve my stage presence and combat the nerves that ultimately arise when having to deliver a 30 minute presentation in front of hundreds of people. Following the one day workshop, I then engaged Peter to be my Presentation Coach in the lead up to ARPM. For a period of 6 weeks, I had one-on-one training whereby we worked on my presentation in great detail. Not only did he aide in the actual writing of the script, but he also taught me how to engage with the audience, how to relax, how to breath correctly and understand my capabilities. I left every session feeling more confident and more at ease with the task at hand. This was purely due to the fact that Peter made me feel comfortable and aware of my abilities. I presented a key-note speech to a crowd of approximately 300 people on Sunday the 7th August and the feedback I received afterwards was full of praise. Not only did I receive positive reactions to my content and delivery, I was actually approached by a member of the audience who offered me a position within his company on the spot. Within 48 hours, I had received a formal job offer in which I accepted. I am certain that this would not have eventuated had it not been for Peter and his amazing patience, confidence in me and teaching abilities. He is so connected to his spirit and being and this transcends into his teaching and coaching, which enables him to delve deeper into the situation and work towards the bigger picture. I have no hesitation whatsoever in recommending Peter as both a teacher and coach, amongst many other titles he is deserving of." SARAH HEUVEL
"I highly recommend the Presentation Skills course with Peter Mochrie. Not only is it a personally enlightening experience but Pete will drill down so you get some clear focus around the power of your breathing and presenting in a way that's clear and concise. Completing this course will lift your confidence whether you are presenting to an audience of one in your everyday life or to one thousand people in person or via video." MATTHEW KING, McGrath Estate Agents, Revesby, Brighton Le Sands, St George
"Peter is great at what he does making you feel comfortable, giving you the confidence and refining your presenting skills in a fun and relaxed way. Great support and a wealth of knowledge." TIM ROBARDS, The Original Bachelor
"Peter Mochrie's Media Training was a revelation to me. Just to have someone with his extensive knowledge and experience take the time to explain the many facets and complexities needed when performing on camera was inspirational. From correct breathing to visualising the audience and staying on message, Peter's course is outstanding and truly worth taking" JOSH LARSEN, Di Jones Real Estate
"When I first met Peter I told him I wanted to be pushed, to be challenged. Peter's response was simply a big smile and "Not a problem". As an actor, I've collected Characters over time and had been relying on those. Through different techniques, approaches and perspectives, I learnt how to be comfortable as Myself, how to Deliver on camera, and even how to ride the waves of life. I cannot recommend Peter Mochrie enough, I still go into every audition with the tools he gave me." JOCK CAMPBELL, Actor
"After presenting to clients for 37 years I thought I knew it all. Then I saw my first video presentation and whilst genuine, I looked and sounded very awkward. I booked in with Peter Mochrie and "WOW", what an improvement. With so much video today I highly recommend Peter Mochrie and his Presenting Course" JOE ABBOUD, McGrath Estate Agents
"Ever since I was a young girl I dreamed of being on stage or a TV Presenter. My lack of self-confidence held me back for a long time. From my first one on one session with Peter, I felt instantly at ease. Peter's passion for what he does & wealth of experience is a true joy to be around. After each session I felt more confident in my abilities & have grown so much as a person. I am now able to use what I have been through in life, good or bad, and bring those emotions into my scripts. This was so much more than just a course. I would recommend anyone to give it a go, you'll be pleasantly surprised." LAUREN DALLY
"The course I did with Peter Mochrie was fantastic. I learnt a lot about speech and eye contact which gave me confidence to present in the video presentations. Pete is a fantastic coach, with years of experience and I didn't doubt him in the slightest. He gives plenty of support so I didn't feel uncomfortable in front of everyone to present. I would definitely do it again and recommend it to anyone looking to speak and present with confidence!" GEORGIA LUNN
"My initial approach to you was with much in-trepidation, knowing full well that your sessions would take me well out of my comfort zone. Meeting you and discussing my weaknesses in front of a camera, you took the time to listen. With some training, I am now filled with the confidence to speak in front of a camera or audiences alike, at any time. I still look forward to our sessions and really appreciate the time and effort you passionately put in." ALAIN WAITSMAN, LJ Hooker